In 2010, DTU opened its first eUniversity (Online learning), which has now become one of the prime choices for hundreds of students nationwide every year. In 2019, DTU continues enrolling the following eUniversity disciplines: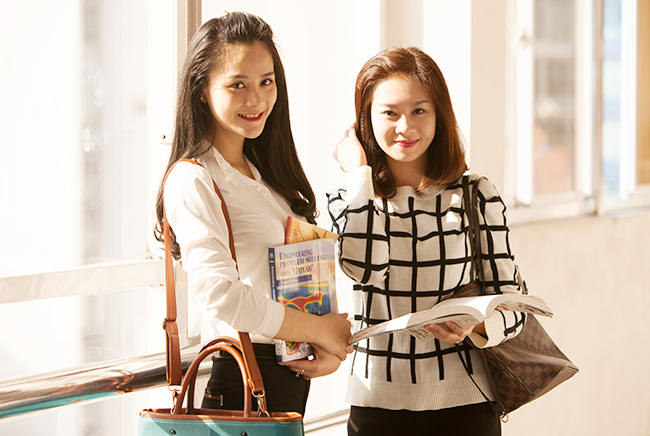 - Accountancy
- Finance - Banking
- Business Administration
- IT
- Civil& Industrial Construction
- English
- Economic Law
High school graduates with a Higher Vocational diploma or a university diploma can apply for admission. The Bachelor's degree program lasts for 4 to 9 semesters, depending on the qualifications and majors. The DTU e-Learning program advantages include:
- Studying using the audiovisual and supporting documentation on the e-university website
- Completing exercises and tests with more multiple choices and less written questions
- Communicating with lecturers and peers by phone, online or email, with a maximum 24-hour response
- Practice, discussion and group exercises using 3D Second Life software.
Graduates will be awarded DTU certificates. Application forms can be sent to DTU representative offices nationwide throughout the year. The opening ceremonies will be held on the first days of July, September and November.
For more information, please contact:
DTU eLearning and Second degree Center
Adress: 254 Nguyen Van Linh, Thanh Khe district, Danang
Tel: (0236) 3 650.403 (Ext: 102/ 108/ 109)
Hotline: 0905558758 - 0905001144