Do you aspire to becoming a great lawyer or have a passion to be a judge? Enroll in Law at DTU now to achieve your professional goal. Law is now one of the most popular majors in the 2019 and we hope the following information will help you plan your career in a practical way.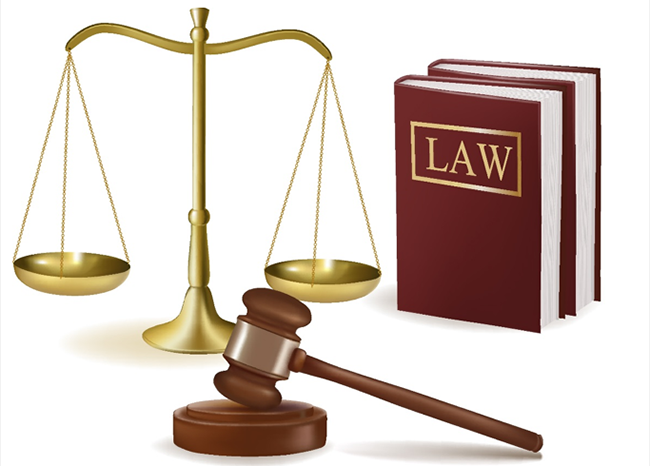 What do Law students learn?
Students gain an in-depth knowledge of legal matters and familiarize themselves with the requisite specialized terminology and jargon, to prepare themselves for legal careers on graduation. The practical training program, includes assisting local companies, attending trials and participating in other practical activities to broaden their experience. At the same time, students develop special skills, including an advanced knowledge of legal reasoning, consulting, resolving economic law issues and working individually or in a team. In addition, students perfect their English, negotiation, communication, presentation skills and self-confidence. Students can choose to study majors in Law, Civil Law, Administrative Law, Criminal Law, Economic Law and others.
What schools offer a Law degree?
There are many well-known universities nationwide offering Law courses, including the Hanoi Procurator University, the Hanoi Law University, the Ho Chi Minh city University of Law, DTU and others. Each school uses different techniques in teaching, learning and assessment.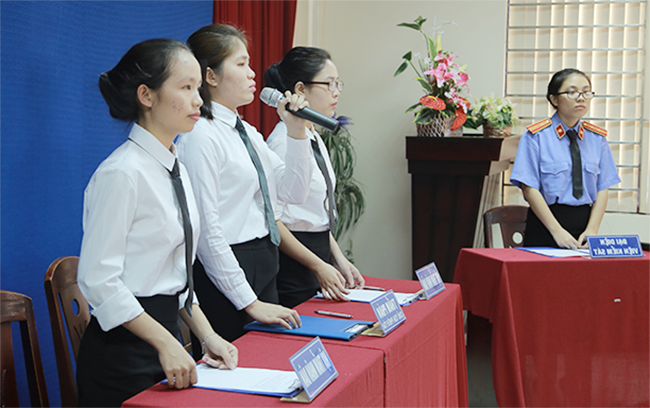 DTU Law students
DTU provides an advanced study environment and training in professional ethics. Students in Law majors can participate in extracurricular activities, at clubs, court sessions and legal forums to qualify for excellent jobs in an international business environment.
Career prospects
Graduates will be able to choose jobs in government agencies, social services and law firms, as Lawyers, Judges, Verifiers, Court Clerks, Investigators, Prosecutors, Examiners, Inspectors, Notaries, Councilors, Auctioneers, Legal Bailiffs. Lecturers of Law and HR professionals.
In 2019, DTU continues awarding a several preferential scholarships to Law students:
Talent scholarships: (full or partial): 215 scholarships with a total value of 11 billion dong, including Economic Law applicants, with high school graduation scores of 20 or higher.
DTU scholarships: 720 scholarships worth from one to five million dong each for applicants with high school graduation scores from three to ten points higher than the admission requirements, including law applicants.
Scholarships worth 5 million dong each for first-year Law students who obtained a consolation prize in a National Excellent Student contest or in a National Science or Technology contest.
700 Scholarships: from 500,000 to 2 million dong for applicants, including Law, with a high school transcript score of 22 or above.
Subjects for admissions:
Major

Major code

Subjects

High School Transcript

(12th-grade results)

High Graduation Exam Grade

Law

7380101

1. Maths, Physics, Chemistry

2. Maths, Physics, English

3. Literature, History, Geography

4. Literature, Maths, English

1. Maths, Physics, Chemistry

2. Literature, History, Geography

4. Literature, Maths, Social Sciences

4. Literature, Maths, English

Economic Law

7380107
For further information, see: DTU Faculty of Law
Or contact:
DTU Enrolment Center
254 Nguyen Van Linh, Danang
Hotlines: 1900 2252 - 0905 294 390 - 0905 294 391
Website: http://tuyensinh.duytan.edu.vn
Email: tuyensinh@duytan.edu