Founded in 2015, the Faculty of Law evolved from the School of Law and was a key part of the Faculty of Social Sciences and Humanities. Over the past three years, the School of Law has developed a team of enthusiastic, dynamic and experienced lecturers. As a result, on August 7th 2017, the Faculty of Law was established, offering two majors, Law and Economic Law.
According to the government's 2011-2020 human resource development plan, the requirement for additional lawyers is extremely high. DTU hopes to contribute to solving this problem in Central Vietnam and the Central Highlands and, at the same time, meet the aspirations of students with a passion for law.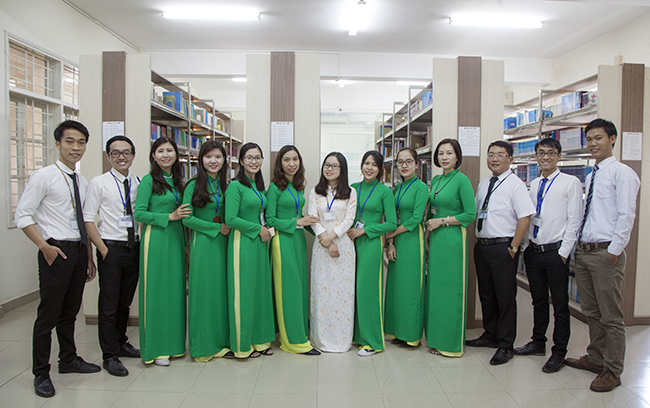 Lecturers and staff of the DTU Faculty of Law
During the course, students will gain an in-depth knowledge of legal matters and familiarize themselves with the requisite specialized legal terminology and jargon, to prepare themselves for their careers after graduation. The practical training program, including assisting local businesses, visits to tribunal sessions and regular activities linked to current topics organized by the Youth Union and clubs, will broaden their professional ability.
Based on the DTU mission statement, the objective of the Faculty of Law is to graduate high-quality professionals with comprehensive knowledge and abilities passionate about their profession, to become leading experts in legal education in Central Vietnam and the Central Highlands.