In 2009, the Ministry of Education and Training authorized DTU to offer a university level Bachelor of Nursing degree as part of the Faculty of Medicine and Pharmacy. As enrollment increased, the Faculty of Nursing was split off in November 2013 and began to offer a General Nursing major. Up to now, the faculty has graduated one thousand Bachelors of General Nursing and many now hold important positions in medical facilities in Danang and elsewhere.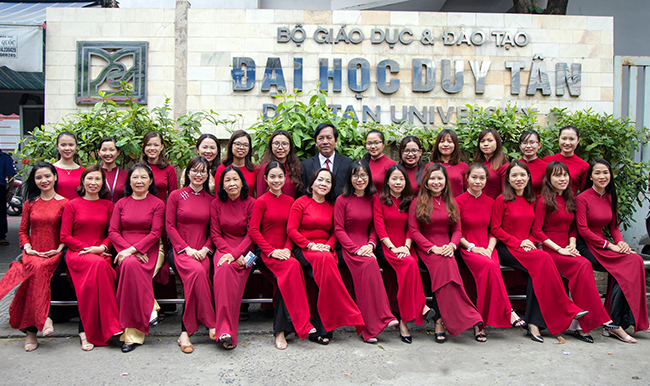 Lecturers and staff of the DTU Faculty of Nursing
The Faculty of Nursing has put together a professional team of lecturers with many years of experience, together with special training rooms and modern equipment, to provide the ideal study and work environment. DTU also collaborates with the University of Illinois in Chicago to share their curricula and experienced nurses are invited from Europe as visiting lecturers, to give Nursing students access to the world's most advanced training methods and programs,
The Faculty of Nursing will start offering the Master of Nursing International in November 2017, through a collaboration with Fooyin University in Taiwan, tailored to meet local and nationwide needs.