In 2013, DTU developed a project to offer a General Practitioner major, and received permission to start enrolling in the 2015-2016 academic year. The curriculum was built according to the 2001 Ministry of Education and Training guidelines for consistent implementation across the country.
The Faculty of Medicine has created a team of 105 professors, PhDs, Masters, specialist physicians, pharmacists and nurses, together with visiting lecturers from 18 hospitals in Danang and Quang Nam, including the Danang Hospital, the Danang C Hospital, the Military Hospital 17, Hospital 199 of the Ministry of Public Security, the Quang Nam Central General Hospital and the Family Hospital.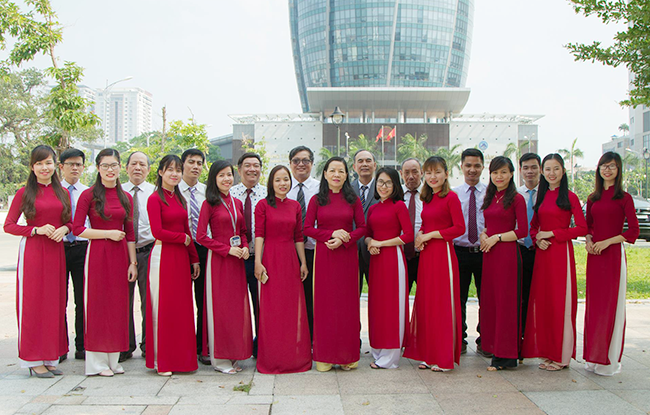 Lecturers and staff of the DTU Faculty of Medicine
Unlike other universities, DTU trains General Practitioners for seven years. The first year is dedicated to studying basic and specialized English. The Faculty of Medicine also teaches several basic science subjects in English experimentally, to assess the students' English language level in order, to improve their ability to conduct their studies and research using specialized documentation in English only over the six following years.
Students are educated to become practitioners to reach the high standards of the medical profession. Students are able to access national and foreign scientific research institutes to improve their research skills to become doctors or scientists on graduation.
The Faculty of Medicine works hard in their mission to improve the quality and quantity of the general practitioner workforce in Central Vietnam and the Central Highlands.